K-9's

Shadow is a 6 year old Border Collie mix. She was adopted from animal outreach in 1999. Shadow loves lots of hugs, and play time, and is usually were ever I am.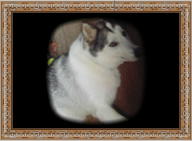 Mia came to us in January of 2005 after being lost from my sister for five months (fate smiled on us once again). Mia is a Huskey that was rescued from a pound by my sister 4 years ago as a puppy. She loves hugs, treats, and long walks that she likes to control.



Cats

Mikey is a 12 year old Tom Cat that was rescued from a tavern
in 1996. He is the old man of the group that takes no crap from the others. he sleeps most of the time now.



Kittens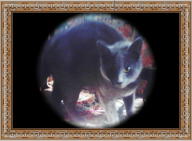 Smokey was given to me in June of 2004 at the tender age of 2 months, and she is my familiar. She likes to hangout on my altar, and sleep at the foot of my bed.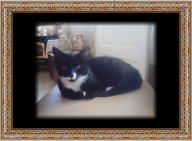 Bootsy was given to me in Sept. 2004 at the tender age of 6 weeks. He has formed a strong attachment to my nephew and likes to hang out in his room or on the dinning room chairs.